Nowadays, both virtualization and cloud computing is helping professionals and businesses out there to become more effective and efficient. Before this technological solution, everyone was limited when it came to productivity, security, and efficiency but now, since all these technological solutions have become easily accessible and people even don't need to go extravagant with their budget, the technological solutions have become a new normal for almost everyone out there. And one such technological solution that we are going to discuss in this blog post is Desktop as a Service or what is more popularly known as DaaS.
If you have been exploring the world of cloud computing for a very long time then you must be aware of the fact that there are different types of virtualization and cloud computing applications out there and DaaS is one of those cloud computing options. You should know that DaaS is a computing approach under desktop virtualization that allows firms to move from physical desktop to virtual desktop. In this case, all the applications and work related to the computer are managed on the cloud platform, not on the physical desktop.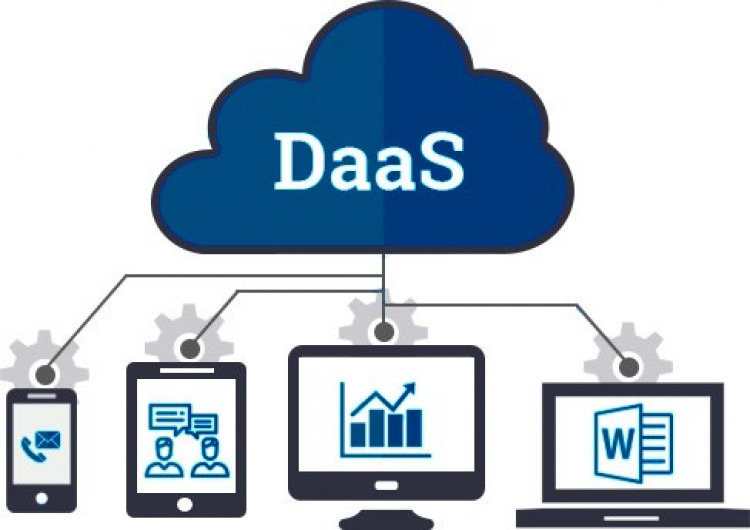 But do you really know what are some of the most common advantages offered by DaaS? Keep reading to stay illuminated.
Economical
One of the biggest advantages of DaaS is it allows the users to save money. If there is a firm that is planning to upgrade from Windows XP to Windows 7, 8, or even 10 then the first thing that the organization will need to do is to upgrade the hardware first as the new OS will not be supported by the old hardware configuration.
But if the organization will be using DaaS then it will be able to access data using any device running any type of OS. This completely eliminates the need for any type of upgrade and therefore, the user is able to save money by using DaaS.
Better IT management
If an organization is looking forward to upgrading the desktop of a client then they have to wait for weeks or months and this is what makes the process slow and less efficient. But you should know that you can always make this process fast as in the case of DaaS, all the applications and the work-related systems are completely centralized and thus the entire IT assets are managed efficiently.
If your organization has gone through a recent merger or acquisition then DaaS can always act as a savior for you. This is one of the main reasons why so many organizations are shifting to the DaaS without any second thoughts.
Better security
If you are going to use the DaaS system then you are always going to get better security in comparison to what you have been using till now. You should know that in the case of Daas, the burden of security is shifted away from the individual device and it is then placed within a data center infrastructure that is built for providing the best level of protection against all possible types of threats.
This simply means that in the case of DaaS, the data is no longer vulnerable on the local desktop and hard disk rather it is protected by multiple lakers of security on the cloud platform, and breaching such a powerful security system is almost near to impossible.
Better continuity
Although there are many good features of Desktop as a Service one of the main things that you are going to notice after using DaaS is your continuity is going to improve. You should know that in the case of DaaS, you are always going to thrive on the ubiquitous availability of the desktop coupled with a centralized backup of data.
If you are going to get better continuity with the help of the DaaS system then you are going to stay more productive and this is going to boost the growth of your business and that too without burning a hole in your pocket.
Better green profile
You might not be realized but you should know that when you use a long row of physical computers in an office, you consume a lot of energy and this is not only taking a toll on your budget but it is proving to be dangerous for the environment as well. But you can avoid all this if you will just shift to the DaaS system.
In the case of DaaS, you can improve your green profile since in this case, you will not be using that much energy and this is also going to help you in saving money.
So, if you are going to use DaaS then you must be aware of all the benefits mentioned in this blog post as they are going to help you in using the DaaS system in a much better way.